Matebook X Pro and Matebook 16s
Both the Matebook X Pro and the Matebook 16s got more than the usual processor update from Huawei.
In addition to the pure hardware, Huawei also dealt properly with the software. However, it is also clear that both notebooks are aimed at specific target groups. But one by one.
Matebook 16s – the big one
As the name suggests, the Huawei Matebook 16s gives you a notebook with a 16″ display. Despite its size, it is still very light with a weight of less than 2kg. Huawei uses a 3:2 format and a resolution of 2520×1680 pixels (189ppi) for the display. Unfortunately, 60Hz is the end, but with 400 nits of maximum brightness. It is a touch screen.
The Huawei Matebook 16s is powered by an Intel Core i9-13900H (14 cores, 20 threads) and 16GB LPDDR5 RAM. A 1TB NVMe SSD is available for your data. WiFi 6E, 6GHz WiFi (2×2), and Bluetooth 5.2 are used for data transmission. Huawei was also not stingy with the connections of the Matebook 16s. so you get a Thunderbolt 4 port, another USB-C port, an HDMI 2.0 socket, and even two fast USB 3.2Gen1 Type-A ports. Of course, the 3.5mm combo connection for the microphone and headphones is not missing either. The Matebook 16s is priced at €1,799 and is also available directly from Huawei from June 6th. also in trade.
Huawei Matebook X Pro – the little one
The Matebook X Pro, on the other hand, is a prime example of an Ultrabook. 14.2″ display (3120 x 2080 pixels, 264 PPI), Intel Core i7-1360P (12 cores, 16 threads), 16GB LPDDR5 RAM, and a 1TB NVmE SSD is also used here.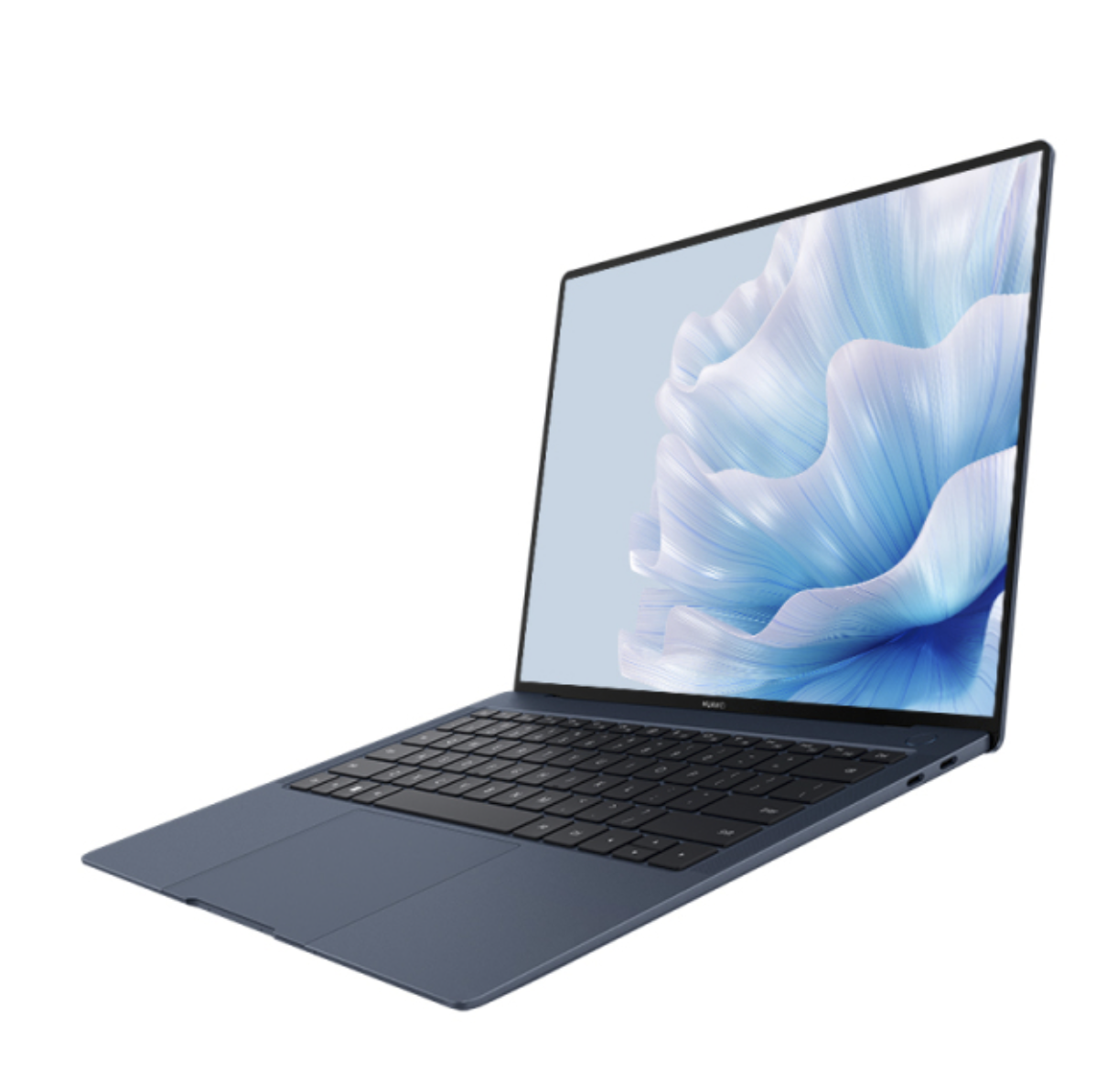 Particular highlights of the Matebook X Pro are that the display reaches 90Hz and a maximum display brightness of up to 500 nits. A touchscreen with a 3:2 format is also used here. For wireless transmission, there is again WiFi 6E, 6GHz WiFi (2×2), and Bluetooth 5.2.
The connections, on the other hand, are only USB-C. Two of these ports use the Thunderbolt 4 standard directly. Of course, the 3.5mm jack connection is not missing either. The new Huawei X Pro costs €2,199 and is available directly from retailers.
More than just slightly newer hardware
Just a processor update would be boring and Huawei knows that too. Therefore, the Matebook 16s and Matebook X Pro also have a few sophisticated software features that make it clear again that these two notebooks are more intended for the business sector than for home users.
In addition to functions for networking with multiple devices (Super Device), it is the new functions for online meetings that stand out for me. On the one hand, there is the FollowCam, which ensures that you are always in the middle of the picture. Meanwhile, the "eye contact" feature ensures that your counterpart always has the feeling that you are looking him/her straight in the eye.
Finally, you can also choose your own virtual backgrounds and thus protect your privacy even better. In addition, other smart functions such as intelligent voice recognition, filters to reduce ambient noise and of course the AI ​​camera with beauty filters will make their contribution to your next online meeting. You can find all of these functions in the new Huawei Matebook X Pro as well as in the Matebook 16s and they should work with popular video conferencing programs such as Microsoft Teams and Zoom.
Huawei can do more than just smartphones
Huawei may not be the big player it once was when it comes to smartphones, but they have placed themselves heavily in other segments. Especially in the area of ​​smartwatches, TWS, and monitors, they have landed a few big hits in recent years. However, Huawei has never had to hide in the field of notebooks.