The market for everyday notebooks is jam-packed. You have to offer something to attract attention. 14″ display? Have a lot of notebooks now. So it's nothing special. Display format and resolution? They make the Aspire 3 Spin stand out from the crowd of 500-600 euro convertibles.
Small screen with lots of space
Most devices in this price segment have a classic 16:9 display with Full HD resolution. The Aspire 3 Spin has a 16:10 display with WUXGA resolution. Or to put it more comprehensibly: 1920x1200px. So you have significantly more space on the screen in height – and still a handy form factor. Once you've worked with a 16:10 display, the classic displays will seem pitifully small.
The Aspire 3 Spin is certainly not a lot. It's not a gaming machine. It's not a creative machine. Rather, it is a solid notebook for everyday use. Do you want to write lyrics? Do you want to edit an Excel spreadsheet? Do you want to create a Powerpoint presentation? No problem. Not at all. Thanks to the frugal Intel CPU, it has a long battery life, so you don't have to take the charging cable with you for every trip.
Outdoors, the Aspire 3 Spin needed 12-15% battery/hour with automatic brightness (i.e. 100%) when working with Word and Co. With this consumption, you can get by a little more than six and a half hours without a cable. Indoors, of course, longer because the display doesn't have to run at 100% brightness all the time.
By the way, 100% is almost 260 nits. This is sufficient indoors, but outside it can quickly become insufficient. Better find a shady spot for your work trips to the park. While I'm on the display, then there are the remaining details. You should not do image editing beyond 1-click optimization for social media. The sRGB color space, which is important on the web, is only covered 65%. In everyday life, this is not of great importance when surfing the web and binge-watching series. But as soon as you depend on accurate colors, this device is the wrong notebook.
An Intel Core i3 of the N series with eight cores is used as the CPU. It offers enough power for the applications described above. It is not suitable for gambling. Even older games like CS: GO run choppy on low settings, so not fun.
Quiet convertible
If the hardware doesn't have any outstanding features that catch the eye of the data sheet, then the software has to snap. Windows 11 is on board. Fortunately, there is little pre-installed software. Spotify takes up most of the space. That's okay.
With Windows 11 you can also control your smartphone directly. You can access the content of your Android device via a smartphone link. This is easy and uncomplicated.
One of the main advantages of the Aspire 3 Spin is definitely that it is a very quiet device. The notebook was only very rarely audible in normal use. This makes it ideal for use in libraries, for example.
The keyboard is also quiet. Except for the arrow keys, all keys are the normal size and offer a decent resistance when typing. However, you have to do without lighting. The touchpad does its job reliably. For my personal taste, it could be a bit bigger.
Upgrading is relatively easy
The 8 GB of DDR5 RAM will be sufficient for a while, but it's a pity that the main memory is soldered and cannot be upgraded. The hard drive, on the other hand, can be expanded. The 256 GB could be too little in the medium term. Ten Phillips screws separate you from the inner workings.
However, the base plate is anchored fairly firmly in the case. Mine could pry it open after lifting it slightly at the corners in one of the screw holes. However, you should not act too impulsively, otherwise, you could damage the base plate.
Is anything missing? The connections. There is plenty of that. 2x USB-A, 1x USB-C, 1x HDMI 2.1, 1x 3.5mm jack. Plus Bluetooth 5.2 and WiFi 6. Everything you need in everyday life is there.
Acer Aspire 3 Spin: Frugal convertible for everyday use
The Aspire 3 Spin is inconspicuous in many cases – and that is meant in a positive way. The design is simple and unexcited, and the performance is perfectly adequate for the intended use. The battery life also gives no reason for complaint.
It's a convertible with which you can easily and smoothly deal with your everyday office life without having to worry about sockets and background noise. The 16:10 display gives you plenty of space for your content.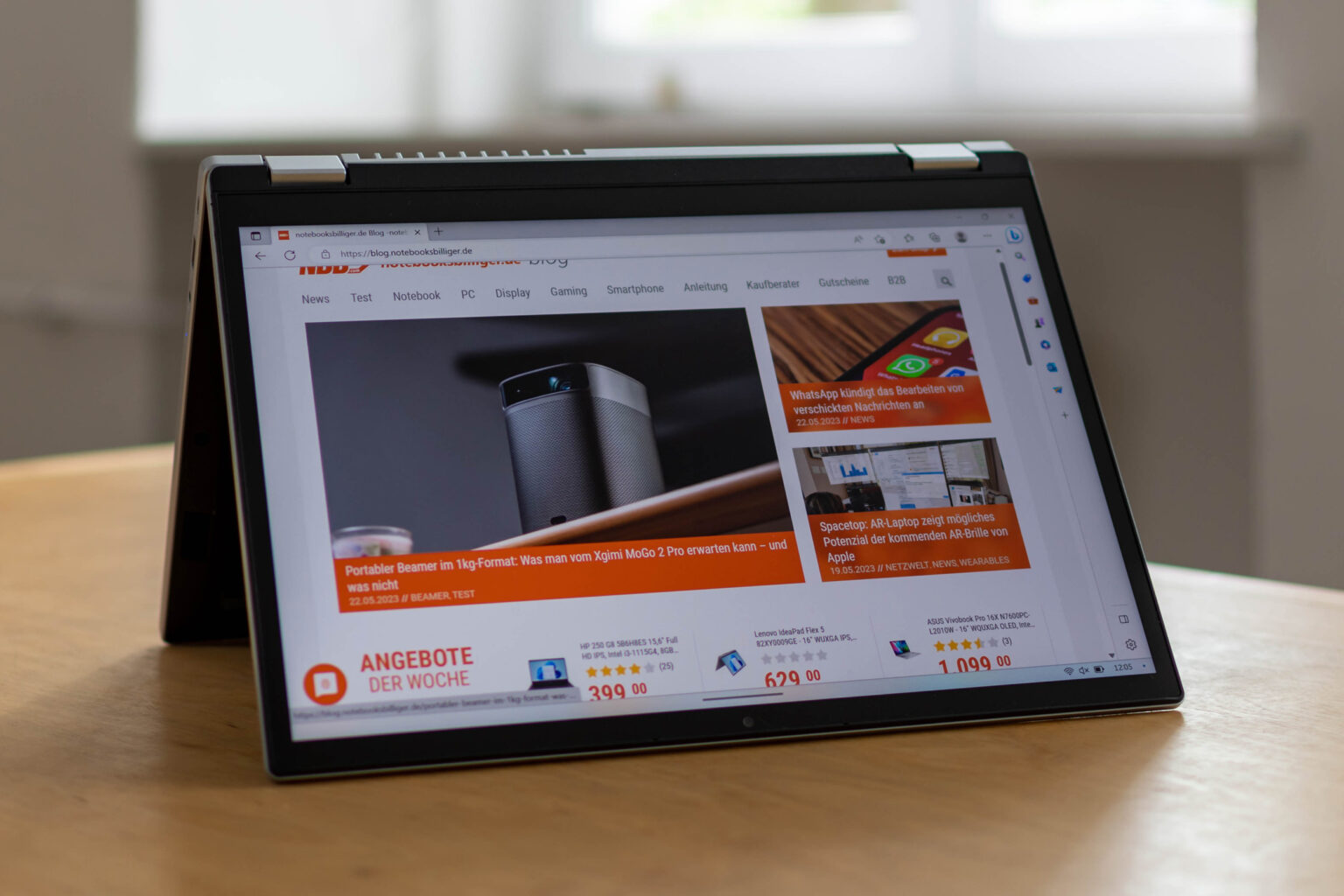 If you are looking for a flexible notebook that you can use in your everyday life, then by all means take a look at it.