Xiaomi presented several new products as part of a live stream. Including a new vacuum robot, a new fitness bracelet, and a new tablet.
Under the literary motto: "Make moments mega", the main focus of the event in the BMW World in Munich was on the new smartphones of the 12T series. But anyone who knows Xiaomi knows that the company now manufactures everything – and by that we really mean everything.
After humanoid robots and creepy robot dogs, new vacuum cleaner robots, a new tablet, and more were presented.
New vacuum cleaning robot Robot Vacuum X10+
So far, Xiaomi has been known indirectly for being the best vacuum-cleaning robot. The subsidiary Roborock & the supplier Dreame dominate the German market together with the long-established pioneers of iRobot ( here you can compare the current Roborock models).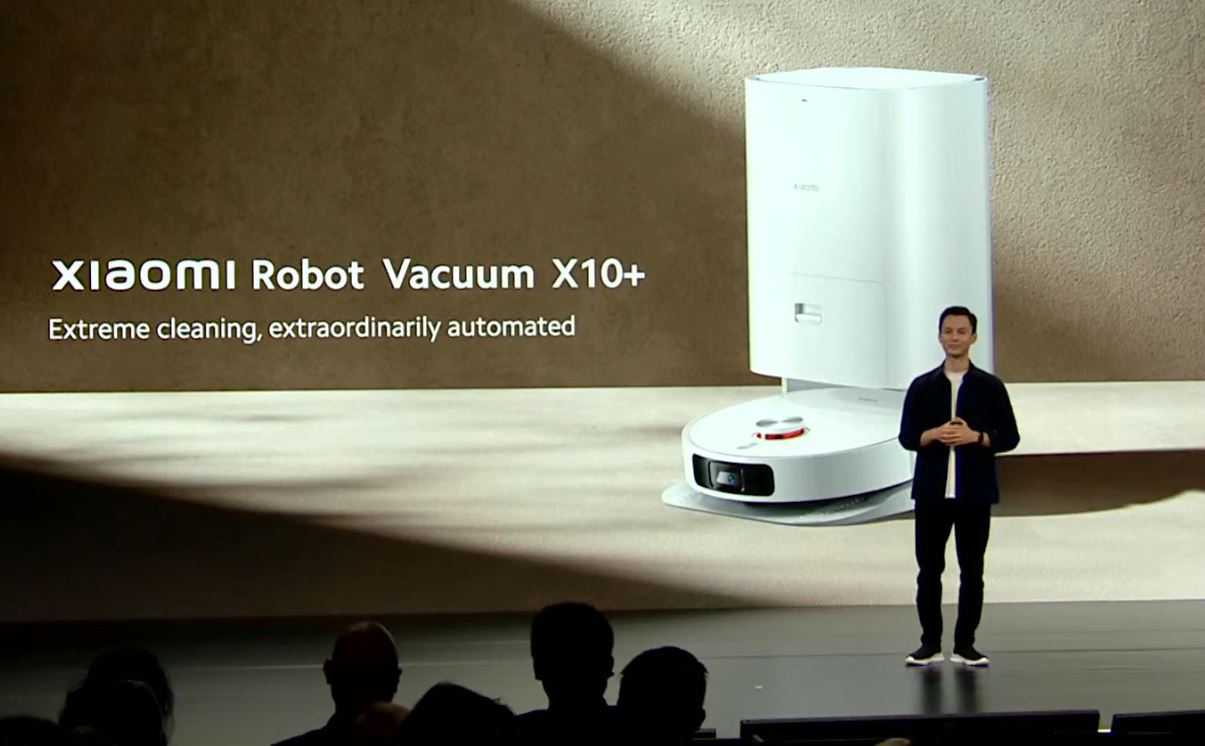 Small private-label robots are slowly coming to us. They each have two round mops, which should ensure better floor cleaning. Xiaomi is probably pursuing a two-pronged strategy here – because while Dreame relies on a similar construction, Roborock works with vibrations.
Otherwise, the group's vacuum robots don't take anything. The new Vacuum X10+ can raise its mops via a lift function to vacuum and wipe in one go. So your carpets are spared from a shower while smooth floors are mopped.
Navigation is via precise lasers that can map your home for you. An additional camera ensures more accurate obstacle detection. You can then take various precautions for better automation via the app.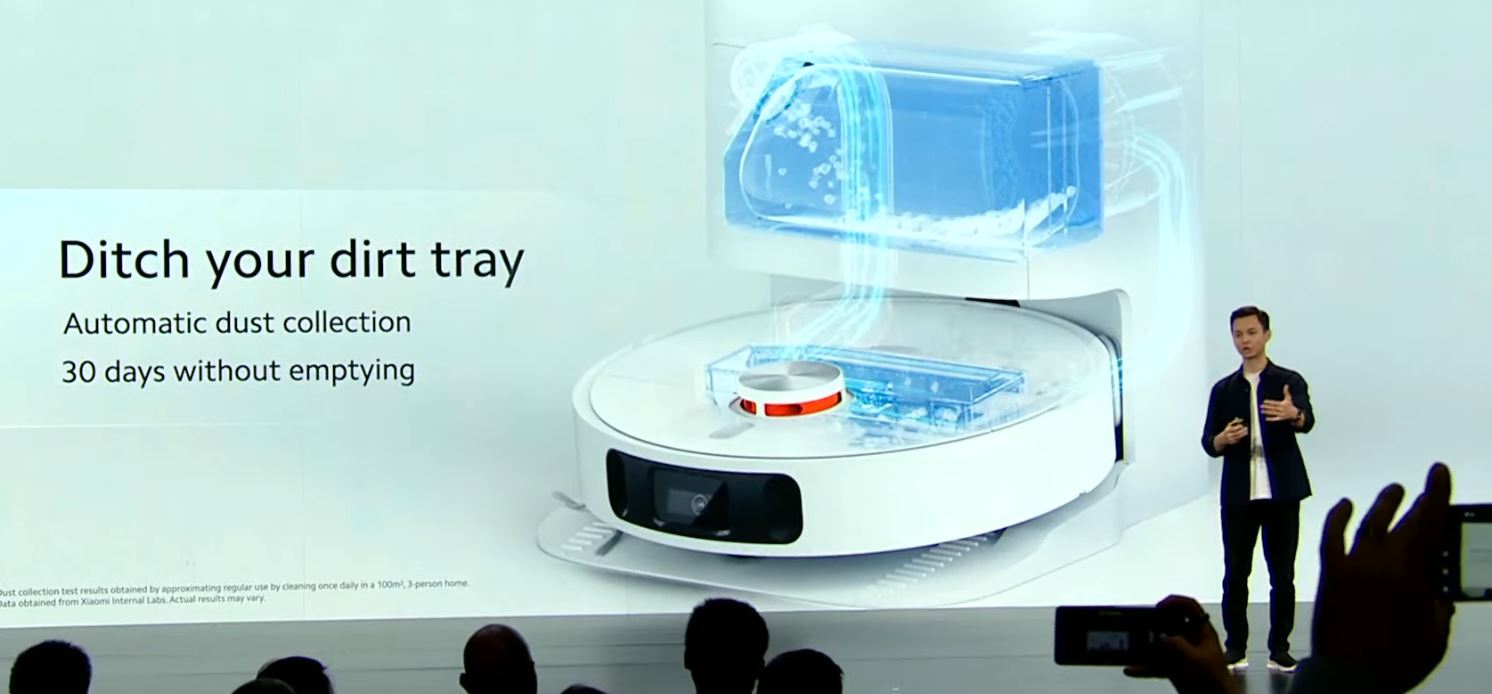 Without a comprehensive extraction station, a vacuum robot no longer lures anyone out from behind the oven these days. Accordingly, the X10+ also has the full range. The robot can therefore have its dust container emptied, its water tank filled and pumped out, and the mop cleaned at the station.
Compared to the Roborock competition, however, it still has an additional hair dryer for the cleaned mop. The quick drying should give odors and germs no chance.
In terms of price, the Xiaomi X10+ starts at 799 euros RRP with us.
Redmi Pad in 10.61 inches
Away from household helpers and towards tablets. The Redmi Pad now also comes in 10.61 inches. It offers a high resolution of 2000×1200 pixels on the LCD display and a refresh rate of 90 Hz.
Thanks to aluminum housing, the Redmi Pad should appear as high quality as possible, while a MediaTek Helio G99 provides the fixed drive. Xiaomi speaks of "high performance", whereby the G99 is more of a solid mid-range SoC. The 8,000 mAh battery can be charged with 18W using the supplied power adapter and should last a whole day.
A main and selfie snaps, each with 8 megapixels, are available as cameras. The latter has a wide field of view of 105°, which should make group shots easier. They are also particularly proud of the four speakers, which are said to offer an "immersive" experience (according to Xiaomi) via Dolby Atmos sound enhancement.
The Redmi Pad starts at EUR 299.90 (3 GB RAM + 64 GB storage) or EUR 329.90 (4 GB RAM / 128 GB storage) RRP in the color variants grey, silver, and green.
Xiaomi Smart Band 7 Pro
Last but not least, a new fitness bracelet (read: compact smartwatch) was introduced. The Smart Band Pro has a 1.64-inch rectangular AMOLED display. A solid 500 nits should also be enough for sunnier sports days. In addition, there is a long battery life of twelve days and all kinds of tracking functions. A total of 110 sports modes are available, including swimming, thanks to 5 ATM water resistance. Sleep monitoring is also offered.
With over 150 watch faces, you can adapt the Smart Band 7 Pro to your visual preferences. In terms of color, you can choose from a black or cream-colored bezel. The bracelets, on the other hand, have a much larger variety of colors.
Traditionally, Xiaomi's fitness bracelets are priced very fairly. At EUR 89.99 for early birds (until October 11) or EUR 99.99 (standard RRP), the price-performance ratio offered does not have to hide this time either. Which new product do you like the most? Let us know in the comments section.